Tweet
Keywords for this topic
neue, nokia, und, features, camera, erhält, update, app, unterstuetzt, software, phone, bietet, aehnlich, meinung, version
Ähnlich wie bei vielen umfangreichen Apps gibt es auch bei Nokia Camera eine Finale Version und eine Beta-Version. Während bei Nokia Camera die finale Version lediglich optimiert und verbessert wurrde, erhielt die Bata-App auch neue Features.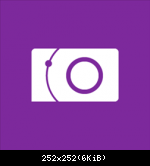 Nokia Camera
Die finale Version von Nokia Camera wurde kürzlich auf die Version 4.5.2.2 aktualisiert, wobei es sich hier um kleine Optimierungen und Fehlerbehebungen handeln dürfte.
Nokia Camera - Windows Phone Store
Nokia Camera Beta
Die Beta-Version wurde auf die Version 4.7.1.3 aktualisiert und erhält einige neue Features, welche jedoch zum Großteil erst mit dem Nokia Lumia Cyan Update und einem Nokia Lumia 930, 1520 und dem Icon verfügbar sein wird.
Die neue Version von Nokias Kamera App unterstützt nun neben Living Images auch Surround Sound in Videoaufnahmen und bietet einen ständigen Autofokus für eine schnellere Fokussierung. Des weiteren ist es nun möglich Videos anzusehen und diese direkt in der App zu bearbeiten.
Offizieller Changelog:
New in this version:
- Living Images support*
- Continuous Autofocus for faster focusing*
- Surround sound capture in Video*
- New Camera Roll with Full Resolution Zoom and inline playback of video, cinemagraph, smart sequences and refocus images
- Nokia Camera integrates with Creative Studio and Video Trimmer for editing your photos and videos

*Living Images and Continuous Autofocus are supported on Lumia 930, 1520 and Icon running the Lumia Cyan software update

Nokia Camera Beta - Windows Phone Store
Mfg Thomas
Administrator


Users Information Users Information
---
Nokia war meiner Meinung nach der beste Handy Hersteller!
Profi


Users Information Users Information
---
---
Tweet
Who is online
Users browsing this forum: No registered users and 1 guest
Who is online
Users browsing this forum: No registered users and 1 guest

Search / Mark
User Control Panel